Well, I guess I let time slip away from me again. That's okay. We're busy. Who isn't, you know? Sure, the things we're busy with are just every-day, un-earth-shattering things, but such is the pattern and make-up of life. We have life. We have busyness.
We have digging and the poking of sticks.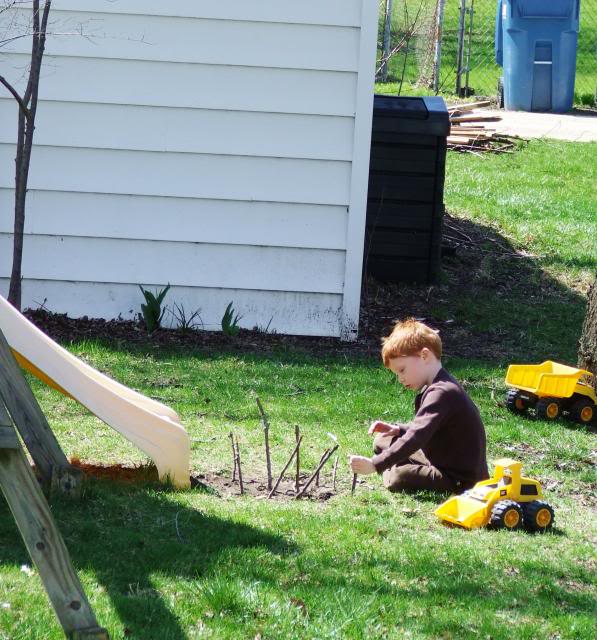 We have art-making...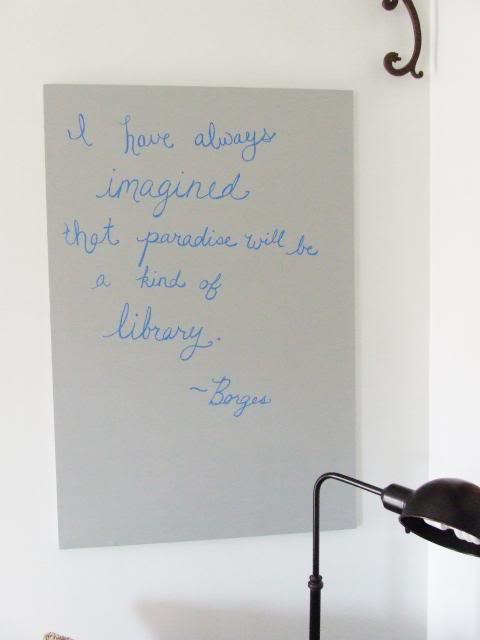 ...and the beginnings of wall-filling in a previously neglected corner.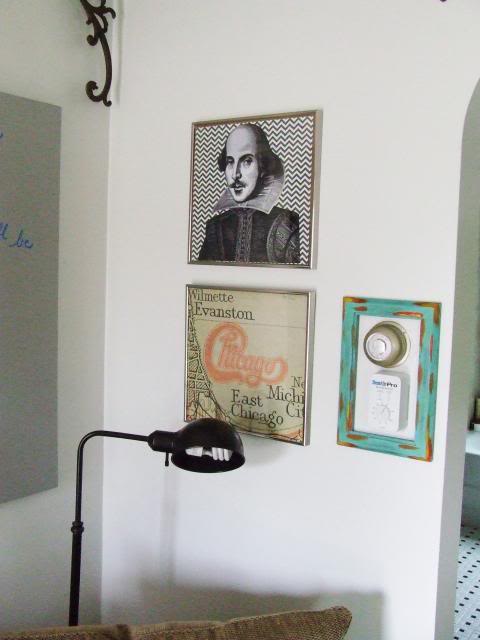 (After months of brainstorming methods of disguise, I just said "Hang it all" decided to embrace the thermostat and humidifer control by framing them. Will approves.)
We have the time-consuming task that is cheering on our little introvert in his first attempt at a team sport.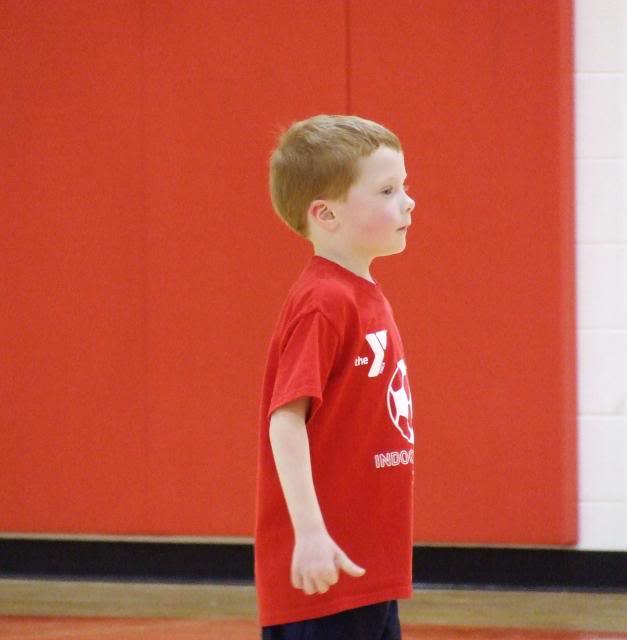 That is B, if you're curious.
And we have flowers.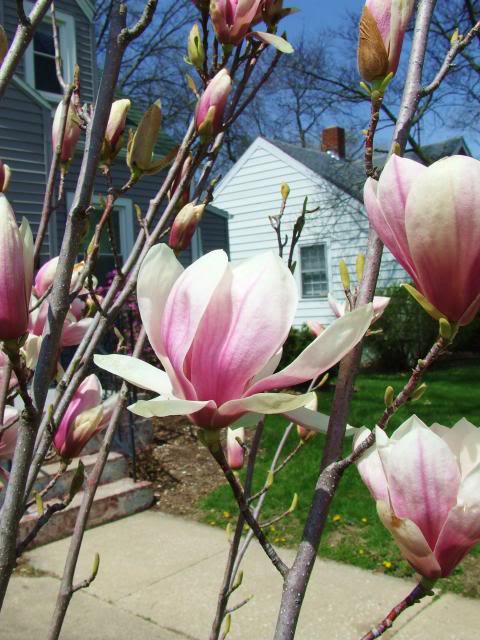 Northern Magnolia (aka "Tulip Tree")
First seen here.
Oh, we have flowers.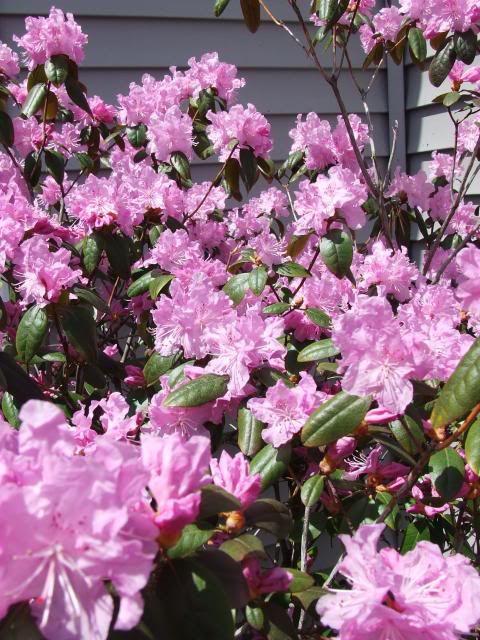 Azaleas. Thank you, Mrs. Dorothy.
Because, of course, it's that time of year where we all feel crazy and itchy (in the best way possible), and I go outside and become like a landscaping rage monster of insanity. Today I'm ripping up half of my front lawn. This is the truth. I'll fill y'all in later, once the rage monster qualities have subsided.
I'll be quiet the rest of the week (I hope) because as far as weeks go, it's a doozy. It's our Holy Week (Orthodox Easter isn't always on the same schedule as Western Easter), which means lotsa, LOTSA services throughout the week, culminating in a late night Saturday Resurrection Service, which itself culminates in a 1 a.m. lamb dinner. I couldn't make this stuff up. I love being Orthodox. I'm so excited to eat meat. Lent is long, you guys.
Besides THAT awesomeness, it's also graduation weekend in these here parts. We're in the middle of the whole dog-and-pony show this year because my dad is graduating with his master's (WHOO. TO THE. HOO.) and we have lots of family and friends coming up/staying with us to celebrate. Lots of dinners, lots of togetherness, etc. All great.
Add to that: A Cinco de Mayo presentation that King Peter is taking part in. She's been singing in Spanish all week.
Add to that: Baby H gets tubes in his ears on Thursday.
I probably left a few things out. Suffice to say, it's insane. Good insane, and welcome and happy insane, but I'm sure we'll collapse sometime Sunday afternoon and never stir again.
And now I'm off to enjoy the 80+ degree day outside with my baby boy. Tell me your favorite perennial in the comments and I might just consider it for my front future garden.