I have very good and exciting and big news, everyone! My husband, Stephen Case, has a book. A book of short stories, to be exact.
Here is what it looks like: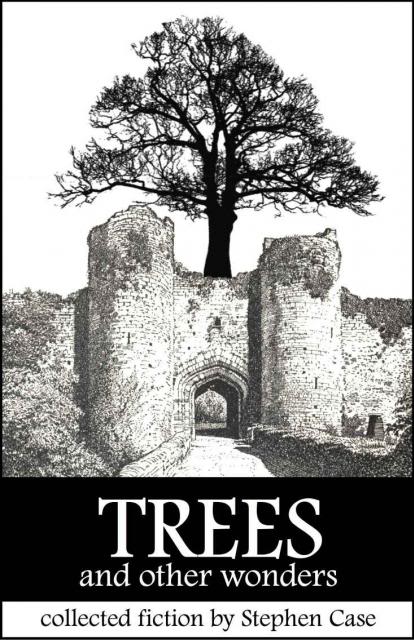 Whoa, right?
So this book is a book of short stories, like I said, almost all of which have been published previously. (Think magazines.) There are a couple of stories that are previously never published and are included as a sort of bonus. Whoo, bonus! I'd lump his stuff into the broad and ever-dynamic genre of Science Fiction/Fantasy, though I hesitate to say that because I know that's not everyone's cup of tea. (And if it's not your cup of tea, I'm really tempted to shout "YOU'RE WRONG," but that might be a
tad
judgmental.) Just know that his stuff is really great. It really is.
Sure, I'm his wife. I'm SUPPOSED to be his biggest cheerleader and fan. But I'll tell you a secret: It took me a long time to get through all his stories. I read sci-fi and fantasy with the best of them, almost to the exclusivity of all else, but there are so many variables within any genre, and Stephen's stuff isn't necessarily, right out of the gate, even MY cup of tea. Seriously. It's twisty and sometimes dark and often very enigmatic, and more than once I've finished a story and thought, Okay, what the hell just happened? And I get cranky if I have to think too hard. His writing challenges me, and it's heaped with beautiful imagery and wordplay and fantastical flights.
You should totally read it.
It's available on Amazon as a
Kindle edition here
. His author page
is here
. If you're interested in learning more about him and his research (yes, you are!), then
here is his website
.
(Note: We don't own Kindles, and so we had to figure out how to make reading a Kindle book possible on our own devices. Luckily, Amazon makes it easy to buy no matter what you have because--hey!--they want to sell you it, no matter what.)
Three cheers to The Professor for a job well done!